What's a Sunlight Readable Display?
Typically, LCD displays have  visibility limitations while using them under high ambient light conditions. This is the case in many applications, such as driver displays in automotive / transport, industrial environments and outdoor.
The immediate solution is to increase the brightness, however, the most important parameter is the real contrast of the display under the target ambient light level. Having higher brightness than required is a real problem on applications in which the user is using the display at a close distance and a prolonged time, while still not assured to have a good readability. 
Standard displays have a brightness of around 250 to 450 nits, ranging up to 3000 and 5000 nits for outdoor advertising displays. Such high brightness is used to "prompt the attention" of the user, rather than being truly readable and ergonomic. For automotive, transportation and industrial applications displays require a good readability and being designed to avoid eye strain and unwanted distractions.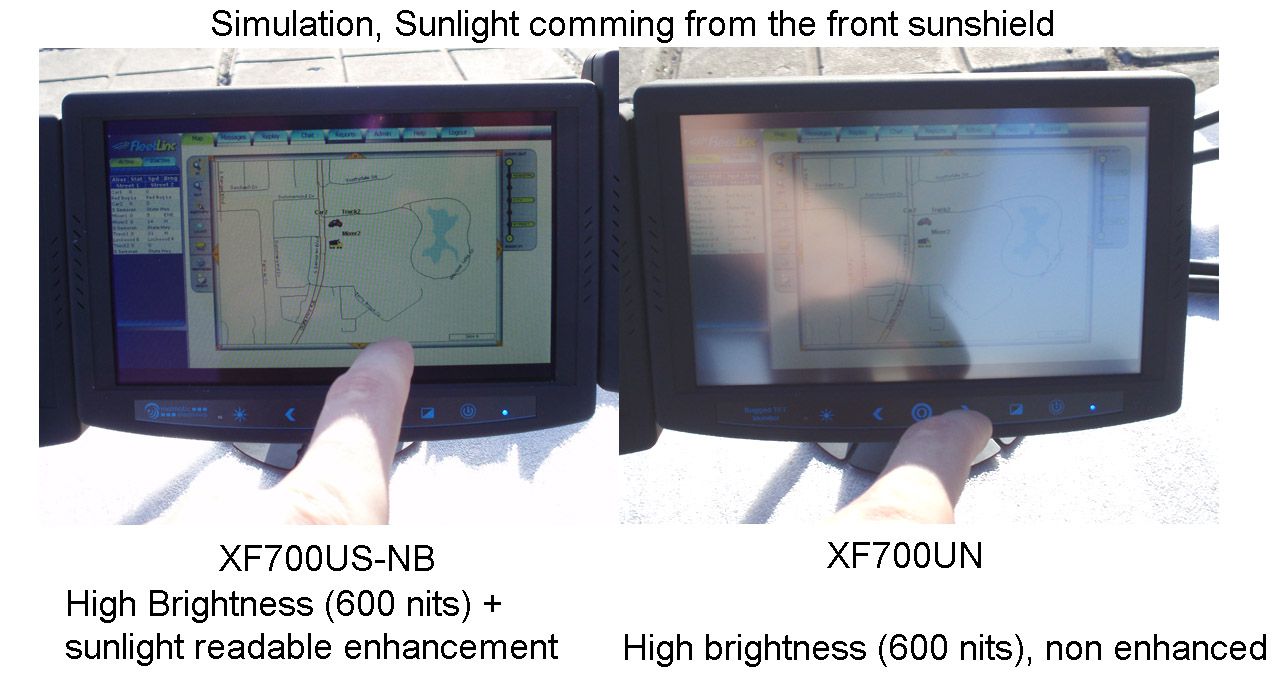 The solution is to combine mid-high brightness displays (600 to 1200 nits) with sunlight readable enhancements.  Displays rated 600 nits and sunlight readable enhanced performs better than displays rated 1500 nits without enhancements. Besides the readability improvement, keeping the display brightness under 1000 nits helps to minimize the heat generated by the backlight, prolonging the lifetime and maximizing the allowable operating temperature range.

With over 10 years of experience improving TFT-LCD optical parameters, we are able to analyze and suggest cost effective solutions, including the customization of the optical enhancement, the electronics and the mechanical chassis. 


Our high brightness displays are the optimal solution for sunlight readability. These low power displays are ideal for a wide variety of products where size, weight and power as well as crisp sunlight readability are vital.
To power and manage the custom LED backlights, Inelmatic has created a family LED drivers and controllers that are specifically designed to power the displays. The wide dimming range provides safe and constant manual and automatic adjustment from the darkest ambient light levels up to direct sunlight. 
Our product lineup includes: