Open frame monitors and displays
Inelmatic open frame monitors and displays are engineered to meet military, industrial, and commercial demand. High brightness, contrast, resistance to impact, scratches, condensation and dust penetration. Developed to be integrated with other equipment or enclosures.
Open frame displays, designed for demanding applications and challenging environments, including those on the move, whether on land, at sea, or in the air or space. Advanced lamination and glass improves durability and impact resistance, brightness, contrast and sunlight readability.
Inelmatic offers high performance touch panel options, including waterproof (touch operating with water droplets and water flow), gloved hands and high EMI interference environments.
The Open Frame Monitor is based on a display module, integrating a video controller that can be modularly configured and expanded. Our catalog includes different front frames to ensure maximum flexibility. Customization is available even for low MOQ, including customer logos, corporate colors, mechanical or firmware adaptations.
The shock-resistant option is particularly suitable for demanding environments in machines, factories, control centers or for public applications such as point of sale (POS) or Information Points and hospitality markets.
Industrial open frame LCD monitor
---
The open frame OF monitor series are packaged in a rugged metal chassis suitable for installation in industrial process control consoles. They are rugged, high-performance, TFT LCD monitors that have been specially designed for industrial process and control applications.
In the case of special mounting hardware for CRT replacement, our design team will work with you to integrate them within your current machines/devices. This allows for simple integration with a variety of OEM type applications.
Our catalog includes a very wide variety of video display systems, from 5" to 42", all of them fully configurable.

See our open frame monitor (OF Series) or our open frame panel PC (EDO Series) catalog or contact us for specific requirements.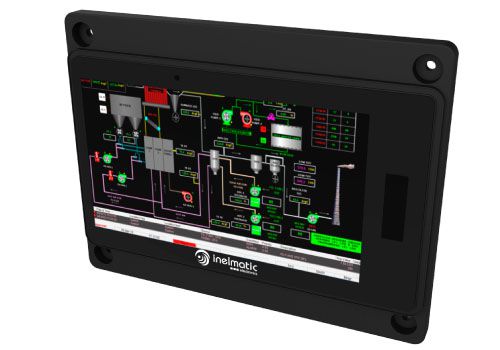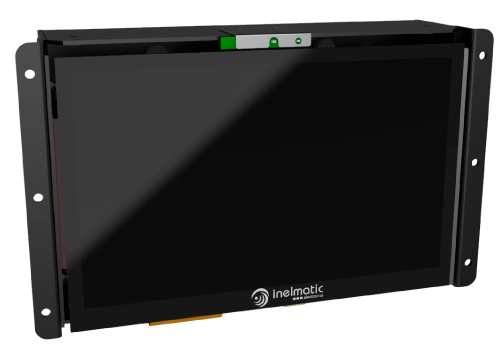 Vendor - POS POI machines
---
Our Open frame series is particularly suitable for use in harsh industrial environments, but also as a reliable solution for highly frequented POS/POI applications.
VGA, HDMI, DVI, DisplayPort or DisplayLink (USB) are provided as video interfaces. Other optional interfaces are available.
The OF series displays are now available in an open frame model for integration with other equipment or enclosures. The OF700 is a great choice if you want to provide a cost effective solution for POS and retail markets. Resistive and projected capacitive touch screens are optional.
EDO series panel PC are displays with ARM or Intel CPU integrated, ready for integration with other equipment or POS/POI enclosures. Resistive and capacitive touch screens can be added. Special optical treatment for sunlight readability is an optional add-on.
Casino and arcade gaming monitor
---
Our capacitive touch screens offer truly interactive touchscreen experiences, with an incredible touch performance, designed for 24/7 operation in gaming and amusement environments.
Inelmatic provides a wide range of casino gaming monitors, including various types of gaming monitors, from small sizes to large widescreen monitors, and also Open frame Panel PC for Arcade gaming machines. The proven high-quality and reliability is very important for us in casino gaming displays, working in high temperatures and humidity conditions.
See our open frame monitor (OF Series) or our open frame panel PC (EDO Series) catalog or contact us for specific requirements.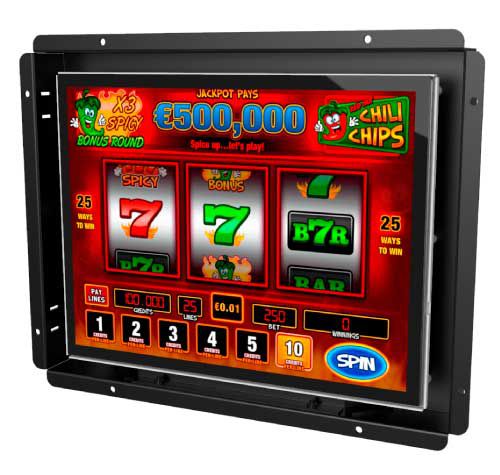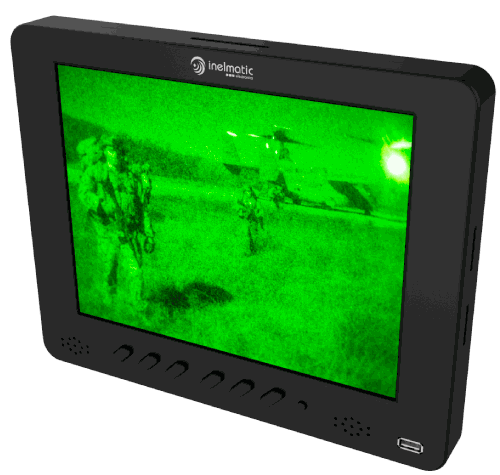 Military open frame monitors
---
Inelmatic provides a full range of LCD displays, specially designed and built with Military applications in mind such as:
Military navigation display monitors

Shipboard Automation Monitors

Aviation Display Monitor
We specially manufacture our high-quality Military and Marine open frame displays in order to meet all our customer's requirements. Our OF series is a range of open frame Military LCD displays which are designed to work in the most extreme environments. Our products will enhance your military missions.
The EDO series are Panel PC LCD displays for Military and Marine are tested for their upmost durability and can be designed to meet high-level standards:
MIL-STD-167

MIL-STD-461

MIL-STD-810E

MIL-STD-901D
Automotive open frame displays
---
Inelmatic displays are perfect for the automotive sector, especially for public transportation such as bus, train, railway and metro. The open frame enclosure is perfect for integration with current vehicle fleets to to modernize their digital information services.
Our displays are equipped with optical enhancements to improve readability in high ambient light environments.
For Open frame displays, the OF series will meet all your expectations. If you need a display with ARM or Intel CPU computer, the EDO series is our Panel PC open frame.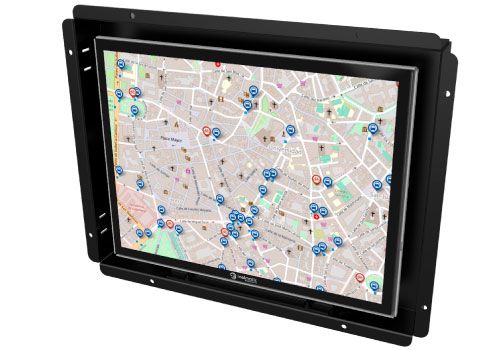 Technical Support
Our support team will help you to meet all of your requirements