CAD and mechanical department
Replacement CRT monitors or LCD flat panel

---
If you need to support a specialised system supplied by OEM and non OEM manufacturers such as ABB, Bailey, Fisher Rosemount, Foxboro, Honeywell, Westinghouse, KME, Microvitec or Atex we are able to supply replacement CRT monitors or LCD flat panel screen formats.
We can build monitors into your original casings or custom made new enclosures, no matter if they are panel, rack, desk or arm mounted. The final enclosure can be open frame or fit to your individual specifications in the required material.

Concept design
---
Our mechanical engineering team is able to realize various 3D models based on the customer idea. The customer will chose and re-define the lines of actuations and modifications until the concept is approved.
Once it's approved, the next step will be the 3D modelling of the final part, including mechanical elements and design for a cost effective future mass production.
Advantages:
Multidisciplinary team. We have designed parts for Automotive, Consumer, Medical, Military…

Latest 3D software to minimize the design time


Design for industrialization and mass production


Formats: we work with any CAD format. Final parts are exported to Parasolid, IGES or STL.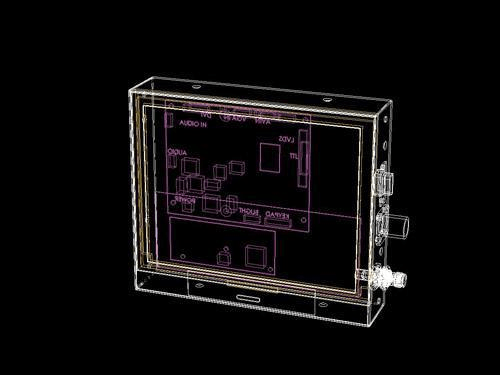 3D modelling
---
Our mechanical engineering team is able to realize a 3D model based on the customer hand drawing or specifications.
When using 3D CAD Modelling, we create a virtual reality object with all the same properties as an actual physical object: material, weight, size, optical properties, physical properties, etc.
This allows us to create a virtual "model" of how the object will behave in the final solution or location. Even before final design it is built we can use 3D Printing technology for product testing and evaluation.
Fast prototyping
---
We are pleased to offer our fast prototyping services for plastic and metal parts.
Advantages:
Evaluation of final product without high tooling costs.


Fast time to market for first sample batch.


Redesign through testing of real samples at low cost .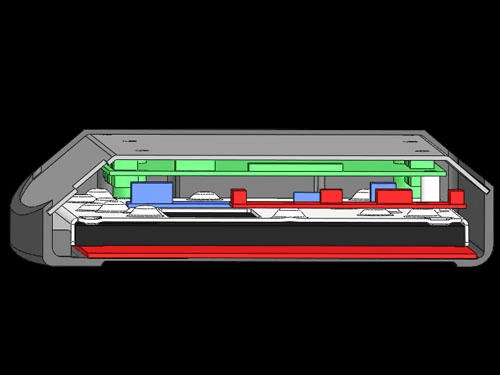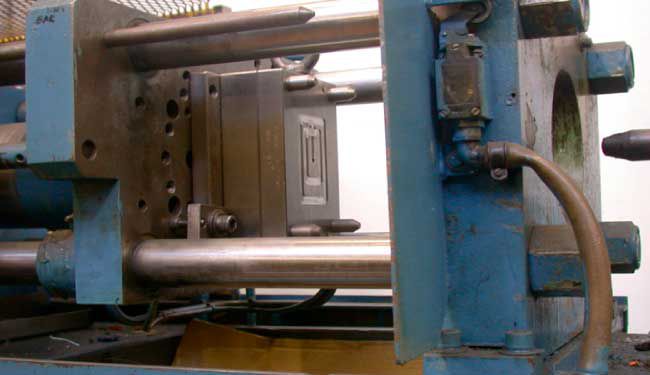 Plastic injection
---
Plastic injection is since decades the most common enclosure manufacturing technology, due to the low cost and feasibility for complex shapes.
We are able to design 3D models with the purpose of being produced through plastic injection, with the purpose of cheaper and more reliable injection mould.
Advantages:
Very low cost

Shape complexity

Product appearance

Product lightweight

Variety of surface finish
Metal casting
---
Metal casting is often used for large consumer markets and automotive parts. However, Inelmatic Electronics is able to produce metal casting products for small and medium productions, where the metal folding isn't suitable.
Advantages:
Shape complexity

Thermal profile, suitable for power electronics

Product environmental isolation up to IP68

Best EMI shielding

Product robustness

Variety of surface finish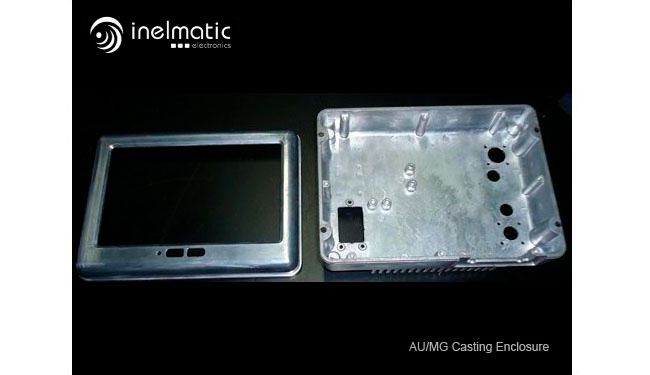 Metal folding
---
Metal fold, also called bending or metal sheet is one of the most common technologies used to manufacture metal parts. From consumer to high tech markets, it's one of the columns of the today's devices.
We are able to design and produce metal sheet products. Depending of the shape and material, we can produce tooling less parts or else to require a metal stamp tooling (stencil) to achieve the final shape.
Advantages:
Low cost

Strength

EMI shielding

Variety of surface finish
Mechanical support
For any question about mechanical designs, contact our engineers for technical questions