Custom services - Turnkey solutions
Our fast prototyping services are based in a efficient process using a simple read across from previous designs, as well as taking off-the-shelf proven component parts as drop in modules in order to achieve our aims with confidence.

We are used to create custom made designs for our customers who have problems with display and monitor products. Our custom electronics design team capable of tackling all aspects of electronic manufacture design work. It includes analogue and digital hardware, software and mechanical design. We are able to provide the most appropriate display to incorporate into the finished product for your particular application.
All of our products include a custom design, which is a key part of our business solutions which guarantee our customers always maximize their ROI (Return On Investment) in the projects. We use our expertise in all realms of electronics and display technologies to ensure our customers get the highest quality display systems possible, using the latest technology and developing new solutions.
We offer solutions that work for our customers. Examples:
Chassis mount

Console mount

Rack mount

Panel mount

Wall mount

Rugged tabletop

Electro mechanical

Electronic assembly

Mechanical design

Industrial displays
Ruggesdised solutions

Resistive touchscreen

Capacitive touchscreen

Infra-red touchscreen

Sunlight readable displays

NEMA enclosures

Military monitors

Marine and submarine monitors

Aircraft - helicopter monitors
Inelmatic Electronics have a complete One Stop Design and Manufacturing services. From concept design to product certifications, including:
Concept and product definition

3D modelling and simulation


Prototyping


Testing


Certification


Industrialization

Product life cycle and lifetime technical support

After-sales service
Advantages:
Lower global cost

Shorter lead times

Electronic engineering
---
Microcontrollers (8051,ATmega, ARM Cortex M)

CPUs ( ARM9, ARM11, ARM Cortex A8, ARM Cortex A9, ARM Cortex A15)

O/S: uCOS, Windows CE, Android

Industrial range Input Output (RS485, Ethernet, isolated digital and analog conditioners).

Customized LCD controllers

LCD-TFT controllers (Realtek RTD2660, Genesis/ST , DisplayLink)

EMI / EMC and wide experience in design for certification (EN50155, IEC60601, CE, FCC … )

Advanced PCB routing
Mechanical Engineering
---
Plastic injection parts from precission parts to large size

Aluminum / Zinc casting parts

Wide knowledge in surface finish

Metal Sheet folding (aluminum, Steel)
Manufacturing department
---
Advanced product routing

Automated internal tracking systems

Test report per demand for batches or single units

Customer's firmware/software installation
Optical department
---
Advanced coatings (AR, AG,ITO …)

Advanced filters (UV, IR,EMI…)

Light polarizing

Passive backlight enhancement technology

Active backlight enhancement technology

Optical bonding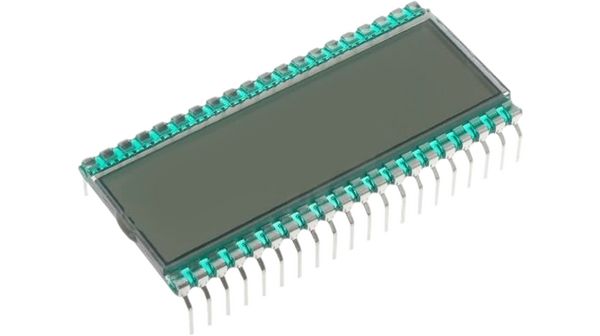 Custom segment LCD
---
Specifications:
Segment LCD Design with Icons, fully customized.

LCD type: TN, STN, HTN, VA .

LCD Mode: Positive, Negative.

Polarizer: Transmissive, transflective.

Backlight: color LED, White LED, RGB LED.

Viewing position: 6 o'clock, 12 o'clock.

Viewing angle: upto 178º Vertical / Horizontal.

Connection: thruhole pin, Zebra Conductive Rubber Strip, FPC bonding.
Agile development
---
We use a very speedy and efficient process using a simple read across from previous designs, as well as taking off-the-shelf proven component parts as drop in modules in order to achieve our aims with confidence.

Submit drawing and design specification sheet

Drawing and specification review/approval. (1 day)

Final LCD drawing and specification sheet. (2 days)

Customer's approval

LCD glass and backlight sample. (2-3 weeks)

Customer's approval

Mass production. Lead time 3-6 weeks
Industrial custom displays are provided to replace malfunctioning displays in production lines and industrial applications. By replacing the old displays with a new customized display the lifetime of the production line can be extended.

We can supply an alternative solution to replace legacy CRT displays with up-to-date LCD monitors, either built into your original casings or custom made new enclosures, whether they be, panel, rack, desk or arm mounted, open frame and in whatever material is needed for your project. Our dedicated custom electronics design team can produce any solution for any of your needs.
Our replacement industrial displays have been installed in the control rooms of customers in heavy industry, power generation and manufacturer plants.
We are specialist in ruggedized CRT monitors and Industrial monitors with modifications of off the shelf CRT monitors and LCD flat panel monitors which have unusual or obsolete signals. Our products have been designed to interface with any legacy signal and give a full-screen, bright and crisp display.
Available product features:
Analogue & TTL video inputs.

High brightness / high contrast TFT panel


90 - 260V AC or 12/24Vdc operation.

Optional touchscreen integration.


Analogue & TTL video inputs.

CGA/EGA/VGA/SVGA compatible.

Adjustable Tilt Positions 0° / 5° / 10° / 15°.

Non glare glass for TFT protection.

Custom ODS controls.

Plug-and-play design, keeping original CRT chassis.

(Remote) OSD controls for maximum versatility.

Legacy signals compatibility.

OEM Replacement and upgrade solutions

We can remanufacture or replace your original OEM monitor. We have CRT monitor replacement solutions founded on years of experience. We can supply you industrial LCD flat panel monitors and enclosures which are guaranteed to work in the most extreme environments, including systems supplied by OEM manufacturers such as:
ABB
Cornerstone
Honeywell
NEC
Aydin
Electrohome
Ikegami
Panasonic
Bailey
Fisher Rosemount
Intecolor
Sony
Barco
Foxboro
KME
Tektronix
Chromatics
Hitachi
Microvitec
Westinghouse
Conrac
HP Hewlett Packard
Mitsubishi
Project support
Ask our project managers about the possibility to integrate our devices in your solutions. We will do our best to meet your requirements