Displays and LCD monitors by mounting type
We have a wide variety of displays, engineered for the most demanding applications, such as industrial, automotive, medical and military. Our displays are rendered Sunlight Readable by applying several enhancements, such as passive brightness enhancement, contrast enhancement, anti-glare coatings, and optical bonding.

All of our displays come with wide input options, such as VGA, HDMI, DVI, DisplayPort and optional composite video (CVBS, supporting NTSC and PAL). We also include optional SDI, HD-TVI and inputs upon request. Additionally, we are able to integrate both Intel and ARM CPU's in order to give to the display self-processing capabilities. We offer several power supply options, such as Automotive (6-36VDC), railway EN50155 (24V/48V/72V/110V), industrial isolated 24VDC and PoE.
5 to 48 inches
Including native ultra-wide aspect
Sunlight Readable
High Brightness / Contrast
Autopower On/Off
Input signal detection and monitoring
Wide input options
LVDS / HDMI / DVI / DisplayPort / VGA
Very wide power input range
Bus: 6-36VDC Train: 14-160VDC
Standard and custom mounting options
VESA 75/100 mm
Operation Temperature
-25ºC to +70ºC / -35 to +85ºC
Certifications
Optional: R10, e-mark, EN50155, EN45545, MIL-STD-3009, MIL-STD-1275, CE, FCC, CCC
Public Transportation
Bus , Railway, Taxi fleets
Dash mount monitors
---
Rugged on-dashboard cost efficient and compact displays.

Designed to meet the challenging working conditions inside vehicles, used widely in fleet management, such as taxies, police cars, fire-engines, ambulances...
The XF Series are automotive-grade monitors, including a LED backlight with a brightness of 400nits, 600nits (HB) and 1000nits (SHB), wide viewing angle and sunlight readable options in both Resistive & Multi-touch Projected Capacitive touch panels. The XF series are built using aluminum and high-quality ABS for seamless integration with the existing vehicle dashboard.
The complete XF series includes an optional all-in-one cable, with all signals in the same cable to simplify installation and maintenance.
Over 20,000 XF displays have been installed all over the world since 2010.
XF series are available in 7", 8", 10.4", 13.3" and 15.6" sizes.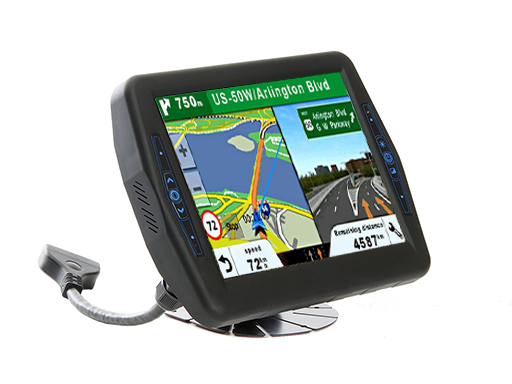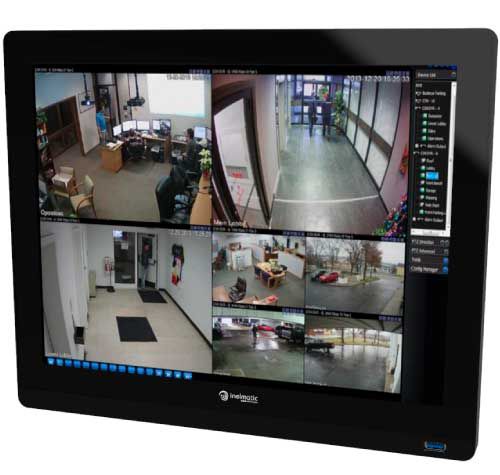 Stand-alone monitors
---
Ruggedized industrial monitors with long lifetime LED backlight, lightweight and cost efficient.
Rugged metal frame monitors, designed for applications where reliability is important. such as industrial and machine tooling. From sizes from 7" to 21.5", featuring:
24h/7 operation, up to 100,000 hours MTBF

Optional resistive/projected capacitive touch panel

VESA 75/100mm fixing standard

Highly customizable for MOQ 30 pcs
Panel Mount displays
---
Industrial Panel Mount waterproof monitors with optional anti-vandal glass
Panel mount displays and monitors designed for industrial applications, which require a compact display with good viewability and endurance, such as POS (Point of Sale) and Information Point applications.
Supplied with adjustable fixing brackets, allowing for easy and quick installation to panels of 1mm to 10mm thickness.
The MAF series are rugged metal frame monitors, designed for applications where reliability is of paramount importance. Featuring:
7" to 21.5" size

Up to 8mm tempered cover glass (vandal-proof).

Options IP65, IP66, IP67, IP68 / NEMA 4, NEMA 6, NEMA 6P

24h/7 operation, up to 100,000 hours MTBF

12/24VDC power supply options, 3000VDC isolation

Cover Glass / Touch panel flushed, reaching IP67

Panel mount clamps and VESA 75/100mm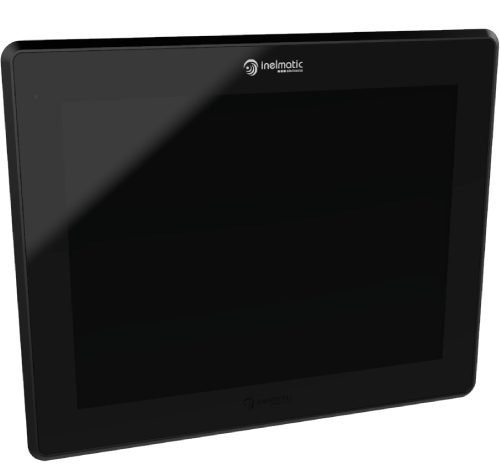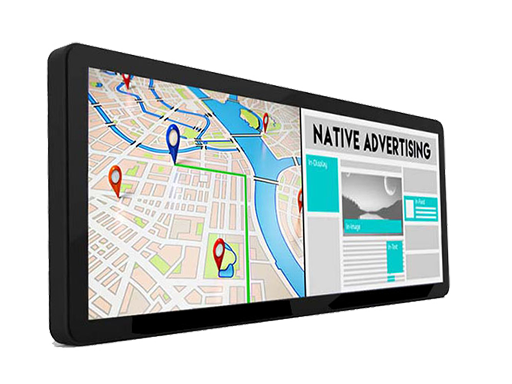 Roof mount monitors
---
Lightweight rooftop mount displays for public transportation
Standard and stretched displays, widely used for passenger information systems (PIS) and infotainment systems, designed to withstand power surges, vibrations and temperature ranges required by Bus and Railway applications (compliant with EN50155 and EN45545).
Wide input range power supply to suit all battery voltage options

Long lifetime LED backlight (up to 100,000 hours MTBF)

DVI / HDMI / APIX / HDBT / VGA / Ethernet input options

Optional cover glass (tempered safety glass or hardened PMMA)

Up to IP65 (front) waterproof protection for easy cleaning. Optional full IP65.
Rack-mount displays
---
Rack-mount Monitors and Displays tailored to datacenters and industrial control
Our Rack-mount Displays and Monitors are specifically designed to fit 19″/23″ rack systems. All of our Rack-mount monitors have wide input options (VGA/DVI/HDMI/DisplayPort/Composite Video in RCA or BNC, S-Video, SDI & HD-SDI).
19"/23" inch rack-mount displays and monitors, designed to work 24/7, up to 60ºC ambient temperature:
Cover lens/resistive and projected capacitive touch panels available

SDK for remote control through RS232 , USB or DDC port

Highly customizable for replacing obsolete displays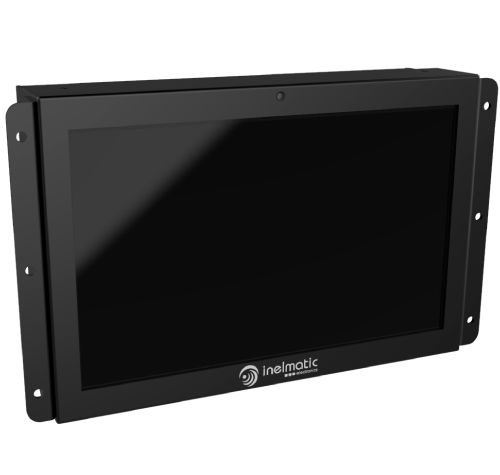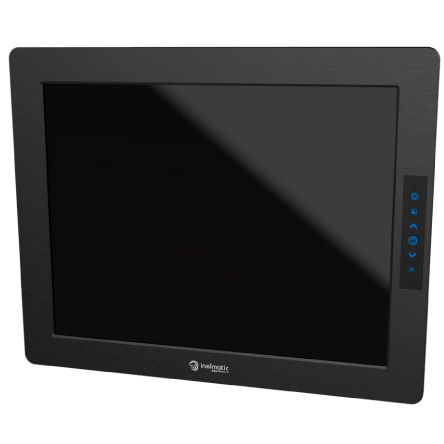 Wall / VESA mount monitors
---
Rugged Wall Mount Designed for Harsh Industrial Environments

Our Wall/Arm Mount LCD-TFT Displays are designed to be placed in a variety of industrial and process control environments requiring a stand-alone wall mounted display, where a complete seal from oil, dust and other contaminants is not required.
Our high bright monitors perform well in harsh industrial environments, where quality, reliability and high performance in wall mount LCD displays are key requirements. We offer the following options for the highest durability and usability possible:
Touch Screens

Enhanced Sunlight Readability

Front Touch Controls

Vandal Shields

LED Backlight

Strengthened cover lens
Rear mount displays
---
This range is used when customers require a solution for use in the back of a transport vehicle.
Customizable in all sizes and can be used with a number of different inputs.
Designed and developed to complement each company's touch screen solutions for information systems
We have proven expertise and reliability in providing the ultimate solution. An integrated minibezel seals and protects the touchscreen against liquids, dust and dirt.
An optional CPU can be added to transform it into an all-in-one solution. Ask our sales agents for further details.
Model Details:
Designed for arm or wall mount applications

Complete monitors (without stand)

Toughened anti-vandal protective glass

Ideal for touchscreen operation

Full metal construction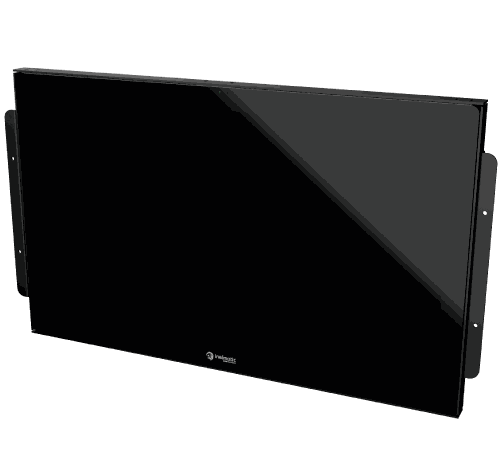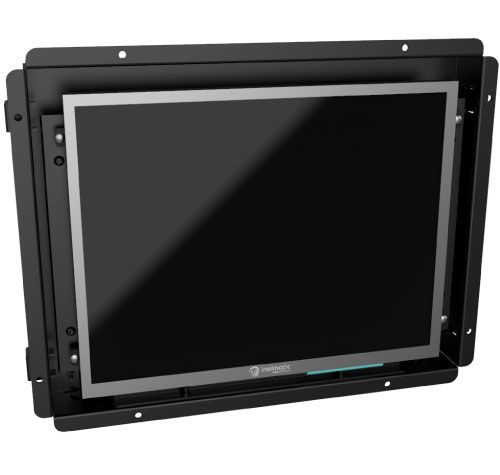 Open frame monitors
---
Highly integrable low cost displays
Integrable displays with optional cover glass or touch panel. A very easy plug&play solution to add display and interactive capabilities to devices such as POS/POI, Machine Tooling and any other application in which the customer chooses to use their own enclosure.
Easy integration

Cover lens/resistive and projected capacitive touch panels available

Firmware / OSD customization

Industrial power supply ranges, with and without isolation
CRT/obsolete replacement displays
---
Displays designed specifically to replace existing phased out displays

Our special solutions for retro-compatibility can operate with resolutions lower than VGA, we are able to offer customers displays to replace old CRT displays and older TFT monitors in existing industrial controls and ATMs. From 6.5" to 20" and 21" size.
Compatibility with:
CGA (Color Graphics Adapter)

EGA (Enhanced Graphics Adapter)

MDA (Monochrome Display Adapter)

VESA standards
Custom Designs

We are able to offer chassis and firmware customization as low as 30pcs MOQ without NRE fees.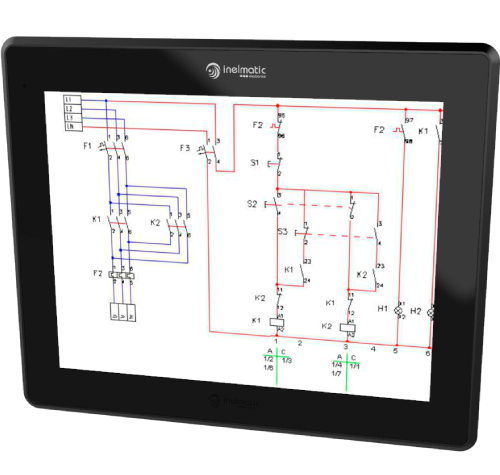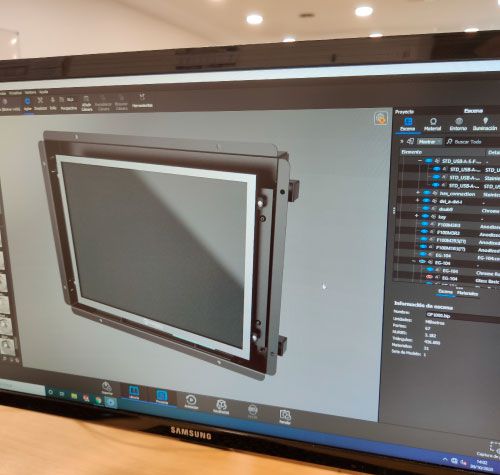 Custom LCD displays and monitors
---
From customization of standard models to full custom solutions
With over 15 years of experience, we put our knowledge and knowhow to work for our customer's own requirements. We have designed hundreds of displays for our customers, including:
Round and reduced square displays for aircraft control panels

Waterproof & watertight displays

Automotive in-dashboard and driver display

Railway driver interface consoles

Displays for retrofitting of trains and trams

Portable, sunlight readable, ultra-low consumption displays
Technical Support
Our support team will help you to achieve all of your requirements