HMI & Panel PC with ARM / Intel CPU
By leveraging our expertise in the design and manufacturing of high-speed PCBs, we have been able to integrate ARM and Intel ATOM CPUs with most of our Displays and Monitors. Sizes from 5" to 48", including 4:3, 5:9, 16:9 and very wide stretched displays. Optically, extra ruggedization could be added through a cover lens or a touch panel. All our products have long life-cycles, ranging from a minimum of 5 years up to 30.
With brightness up to 3000nits and proprietary contrast enhancements, the optical performance of our products is outstanding, reaching very high real contrast levels as per MIL-STD-3009.
Our HMI/Panel computers are designed to meet the most demanding power supply requirements, including battery-powered vehicles (ISO-7637), Railway (EN50155) and military (MIL-STD-1275). We choose high-quality solid-state components to attain optimum reliability and MTBF.
Memory
2-8GB DDR / 8-32GB Flash Storage
Interfaces
RS232, RS485, CAN BUS, Ethernet, IBIS, IBIS-2, IBISplus

Wireless
WiFi, GPRS/3G/4G/5G, Bluetooth, Zigbee, LoRaWAN
Sunlight Readable
Optional optical enhancements available.
Wide Dimmer
Night mode, up to 1% dimmer
Operation Temperature
-20ºC to +70ºC (extended: -35ºC to 85ºC)
Touch Panel / Cover Lens
Touch function and cover lens optional
Linux
Ubuntu, Red Hat, QT Linux

Android
Android 4.2, 5.1, 6, 7.1, 8.0

Windows
Windows 10 IoT OEM licensing
SDK & Source Code Samples
Tools for remote control and firmware upgrade.

Railway
Train, Tram, Subway, Driver & Passenger Displays
Bus
Coach, Bus, Private mass transportation
Taxi fleets
Public and private personal transport

Ambulances
Health transportation fleets
Industrial
Control, Monitoring, SCADA
ATM
Automatic Teller Machines
Parking Management
Ticketing and access control
Marine Displays
Waterproof up to IP67
Airport check-in counters

Public transport check-in counters
Point of Sales
Rugged Terminals and kiosks

Information Points
Rugged information points
Smart Home / IoT
Internet of things, Smart home
Dash HMI / DMI
---
Designed to meet the challenging working conditions inside vehicles, used widely in fleet management, such as taxies, police cars, fire-engines, ambulances ...
The ED Series are automotive-grade intelligent displays, including a LED backlight with a brightness of 400nits, 600nits (HB) and 1000nits (SHB), wide viewing angle and sunlight readable options in both Resistive & Multi-touch Projected Capacitive touch panels. The ED series are built using aluminum and high-quality ABS, for seamless integration with your existing vehicle dashboard.
Over 8000 ED displays have been installed all over the world since their launch in 2018.
ED series are available in 7", 8", 10.4" and 15.6" sizes. For further details click the button below.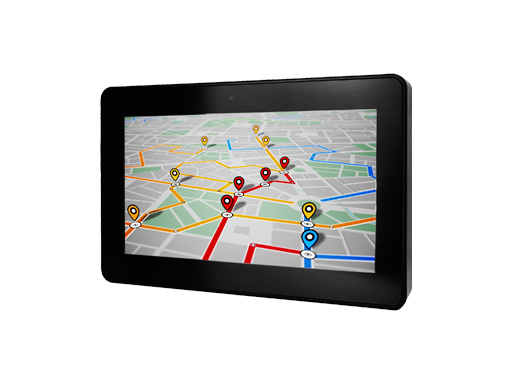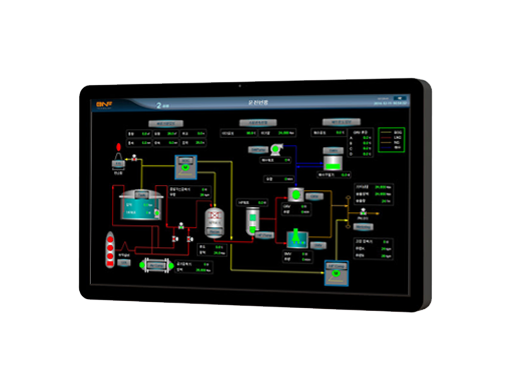 Stand-alone HMI / DMI
---
Metal frame display with integrated Intel ATOM or ARM CPU and extensive Input/Output options.
The EDF Series are industrial-grade intelligent displays, including an LED backlight with brightness from 350nits to 1500nits.
EDF series are available in 18.5", 21.5" and 24" standard aspect plus customized stretched options.
Panel mount PC
---
Rugged metal frame computers, integrating Intel and ARM CPUs, designed for applications where reliability is important. Includes different mounting options and sizes from 7" to 21.5", featuring:
Intel ATOM Single/Dual/Quad

ARM Quad with integrated Mali GPU

Up to 8GB DDR and 32GB integral Flash.

24h/7 operation, up to 100,000 hours MTBF.

12/24VDC power supply options, 3000VDC isolation.

Cover Glass / Touch panel flushed, reaching IP67.

VESA 75/100mm fixing standard.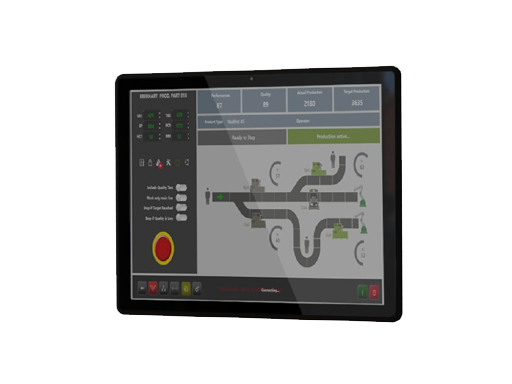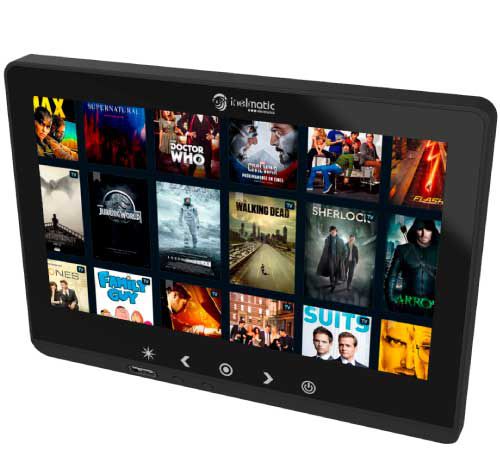 Entertainment seat displays
---
Cost-effective displays with Integrated Intel ATOM or ARM CPU for Bus / Coach / Train VOD (video on-demand) applications:
Low cost, high reliability

Bus/Train compatible (24V, 72V, 110V DC)

Android/Linux Supported

USB front
Roof mount for passenger information (PIS)
---
Standard and stretched displays with integrated Intel/ARM CPU, widely used for Passenger Information System (PIS) and infotainment, designed to withstand power supply, vibrations and temperature ranges required by Bus and Railway applications.
Wide input range power supply to suit all battery voltage options.

Long lifetime LED backlight (up to 100,000 hours MTBF).
Over 4000 systems in operation since 2016. See promotional video for showcases and further details.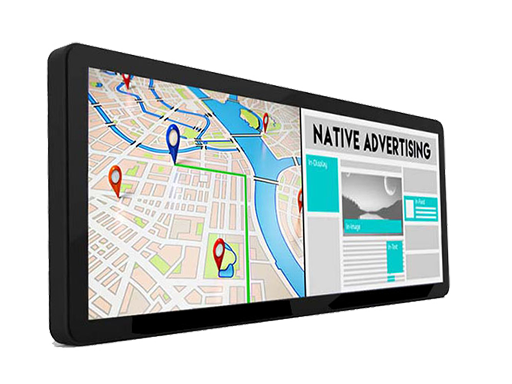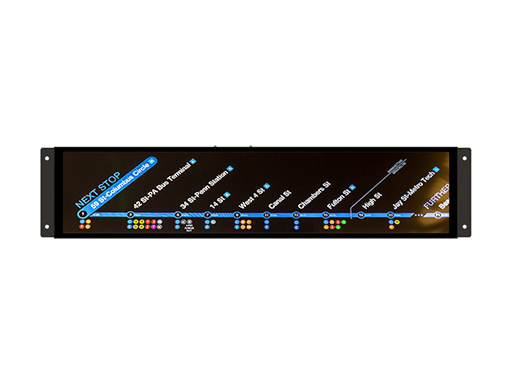 Open frame monitor with integrated CPU
---
Integrable displays with optional cover glass or touch panel. A very easy plug&play option to add display and interactive capabilities to devices such as POS/POI, Vending, Machine Tooling and any other application in which the customer chooses to use their own enclosure.
Easy integration.

Cover lens/resistive and projected capacitive touch panel available.

Firmware / OSD customization.

Industrial power supply ranges, with and without isolation.
Custom HMI panel PC
---
Over 15 years of valued expertise and our dynamic engineering and manufacturing teams allow us to offer customization options for low minimum quantities, including:
Size and mechanical design.

CPU options (ARM and Intel available)

BPS , O/S, including drivers for Android and Linux

Optical specifications

Touch panel, cover glass

Logo and customer corporate colors

Technical Support
Our support team will help you to meet all of your requirements