EMT has increased the electric buses fleet in Madrid
Governments are adopting electric mobility measures to combat climate change, which is why several European cities are already opting for more sustainable public transport.
In this case Madrid, thanks to one of the largest orders for electric buses in Spain, has renewed its bus fleet with 30 new BYD K9UB. These electric buses come to replace the longest-lived ones, with the aim of completely eliminating diesel buses by 2023.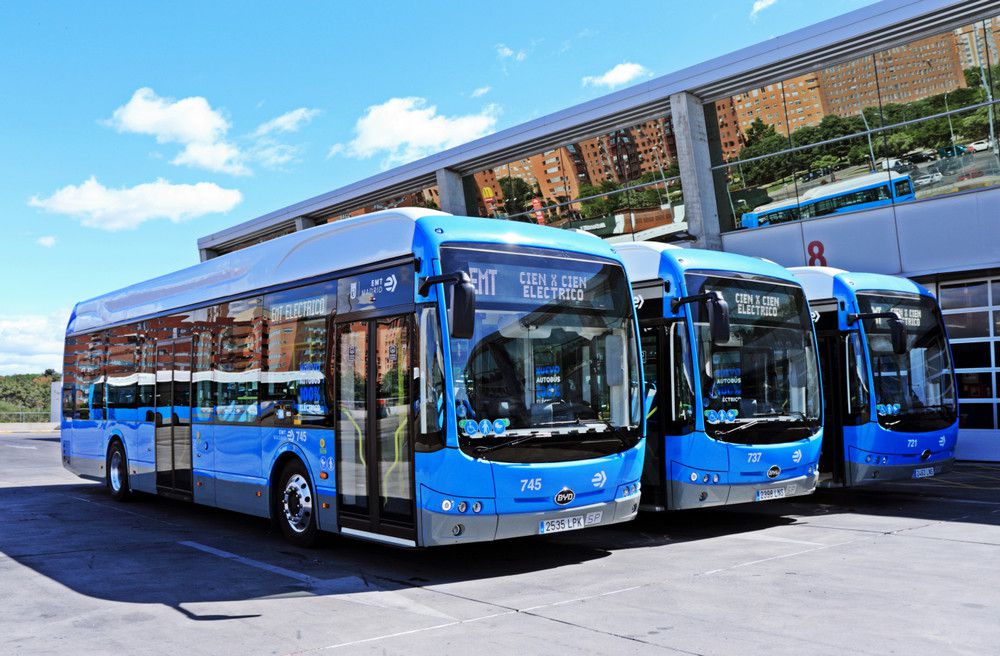 Photo: www.madridmobilite.com
According to Borja Cravante, delegate of environment and mobility from Madrid City Council "Madrid is the Spanish city with the most electric bus lines". The fleet of 'zero emissions' electric buses of the EMT is expected to reaches 179 units by the end of this year, which will mean an electrification of 8% of the total fleet (made up of around 2,100 buses).
All our products are flexible modular infotainment systems and we offer solutions for all requirements. All products in the catalog are available in several display sizes and product lines (Slave, IP/Ethernet and Compact). Our flexibility allow us to meet and exceed customers' demands.
The BA2902 is a monitor that mounts a 29.3-inch native TFT with high brightness and wide viewing angle. It has a 900 nit LED backlight and a front with IP65 waterproof protection against liquids and dust, and IP42 on the back. It also includes the ability to add a projected capacitive touch panel.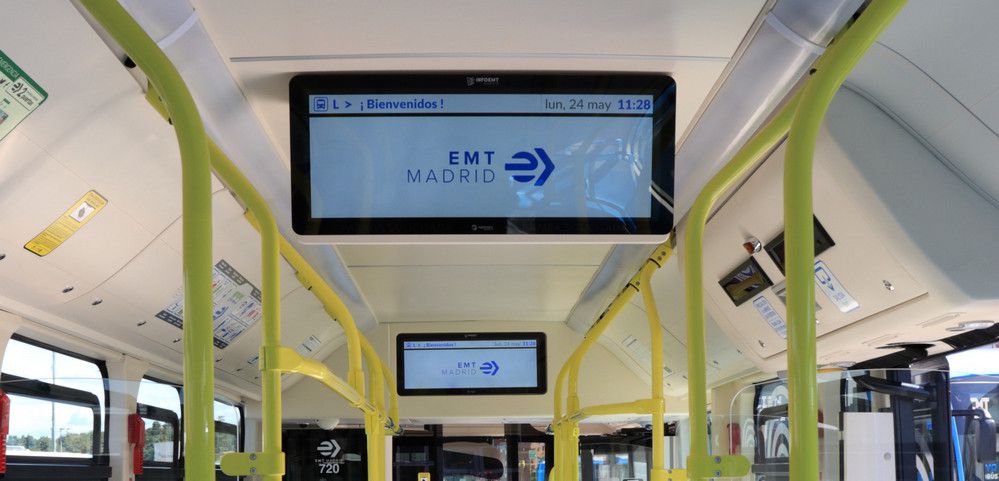 Photo: www.madridmobilite.com
This model supports variable power supplies between 9-36VDC, 43-160VVDC, 14-160VDC, according to the automotive and railway industry regulations. It is perfect for automotive and industrial applications because it supports DVI, VGA and HDMI inputs.